Have you been looking in Santa Monica, CA, for a thyroid doctor to help you with the problems you have been having? The good news is that Dr. Rashel is a phenomenal functional medicine specialist that can help you. It can be hard to live with the many different symptoms of hyperthyroidism and hypothyroidism that you can have, you will be so happy you found the help you need.
Our Thyroid Services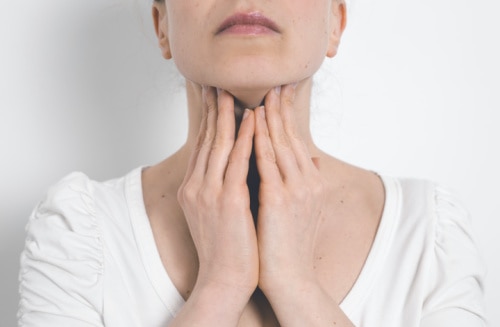 Dr. Rashel understands how important it is to get to the bottom of your thyroid problem. There can be many different underlying causes that you may have that have led you to this problem. When we meet with you, we will talk about all the details of your life, nutrition, diet, exercise, and more.
All of this information will help us understand what is going on and how we can help you. We don't only want to help you find relief but get to the bottom of the problem. Some of the many symptoms both men and women can experience are:
Infertility or Irregular Periods
Fatigue
Hoarse Voice
Constipation
Weight Gain and Bloating
Hair Loss
Always Feeling Cold
Stiff and Aching Muscles
Anxiety and Depression
If you are experiencing some of these symptoms, let us help you. We can talk with you and get to the bottom of the problems you're facing.
We Love Serving The Santa Monica Area
Santa Monica is a beautiful city located in Los Angeles County. One of the many great places that people like to spend time here is at the Santa Monica Pier. There is a population of roughly 91,000 residents.
We are located in Los Angeles, CA, and love to serve the surrounding states including Colorado. Our office is proud to be able to extend our services to you and many of the surrounding communities.
FAQS
Do you have any questions that you would like to ask us before you make an appointment? We are always happy to answer your questions and give you the reassurance you need. Here are a couple of examples of the many questions people have asked us recently.
How Do You Approach Thyroid Problems?
If you are looking for a natural approach to your thyroid problems. Functional medicine is a great way to achieve this. Your gut health and microbiome are one of the main focuses when you choose this route as is your exposure to environmental toxins like heavy metals or organic pollutants. From there, the provider will let you know of the other holistic approaches that can help you.
Does My Diet Affect My Thyroid?
Yes, one of the ways that a functional medicine specialist will use to improve your thyroid is your diet. Your body is amazing and able to treat many different problems it faces by improving your gut health.
Call Today
If you would like more information about the services that we can provide to you, feel free to contact Dr. Rashel today. We would love to talk with you about the concerns that you have. Call today to make an appointment!